At Miramar Farms, we work with passion and purpose to do two things: bring people together to build community, and nurture the land to feed the body, mind, and spirit.
The heart of the farm starts with the gardens we tend, centers in the warm smells of our farmhouse kitchen, and finishes with the sweet tastes we gather around the table to enjoy.
With these recipes, we invite you to take a taste of the farm home with you. The recipes are seasonally fresh, starting with November and circling around to the end of the growing season in October.
For best results: Shop seasonally and locally. Cook with joy. Share with friends.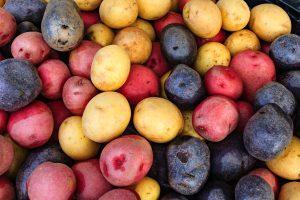 November
These are delicious by themselves, but also taste amazing topped with sour cream or Greek yogurt, and also Parmesan cheese.